Hey, welcome XD This is my first art shop and I'm very excited.
Rules
-Do NOT resell any of my art whatsoever unless it is on a horse avatar, then you may sell it WITH the horse (Unless you take it off of course)
-Please use it.
-Don't ever edit my art, if you don't like it I can change it.
-If art is very complex I might deny the order but I doubt I will do that.
-You have 2 days to pay or it will be up for auction. Pm me if it might take you a little bit longer.
-I have a life, it may take a little bit so please don't ask when it will be done. But If I seem to be taking forever, shoot me a pm.
Art Shop Prices!
Stable Avatar: 10k
Horse Avatar: 11k
Stable Banner: 13k
Club Banner: 13k
Club Avatar: 10k
Stable/Club Set: 20k
Herd Set (4 horse Avi): 38k
HEE Edit: 8k
Simple Lineart(Not very many details at all, just a very simple lineart): 8k
Medium Lineart(Has more details especially in the mane & tail): 14k
Complex Lineart(Extremely detailed): 20k
Extras (Horn, wings etc): 1 eb. Yes, just 1 eb XD
Examples Below!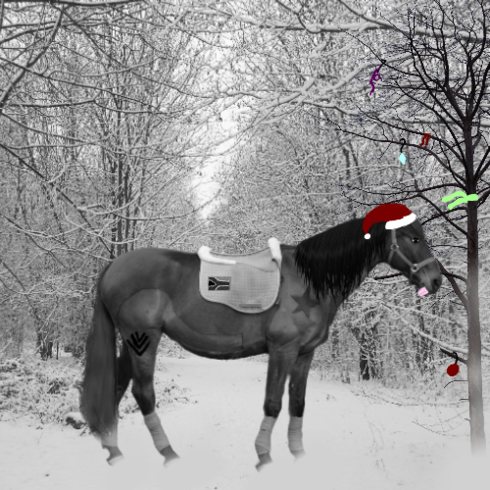 (More to come)
List
- Galaxy moon stables (Horse Avatar) -Unfinished - Unpaid
- Tanglewood (Horse Avatar) - Finished - Unpaid
Order Form
Stable Name:
Theme (if there is one):
What Are You Ordering?:
Description:
Extras (Lol):
Text:
This is open!
Also, linearts all come colored and if you want any extras on them, obviously put it in extras.
Current Discounts!
(Because who doesn't love discounts, am I right?)
*PEE (Any combo) Brood = 90/100% off depending on the mare's past production.
*EEE Brood = 2-3 pieces of free art, depending on the mare's past production.
* PEE Straw = 65% off your order.
* EEE Straw = 85-100% off, depending on past productions of the stud.
* Art exchange = Your order is free.
*Sexed Straw/Item = 65% off any item in my shop.
* If you have anymore offers, pm me and we can discuss them!
Edited at September 2, 2019 04:37 PM by AnimeAcres